I was playing with all my makeup tonight, so here's what came out. Please excuse my ugly eyebrows. I hate them and all the stray hairs around them that I can't see unless I take very close up pictures like these. eep.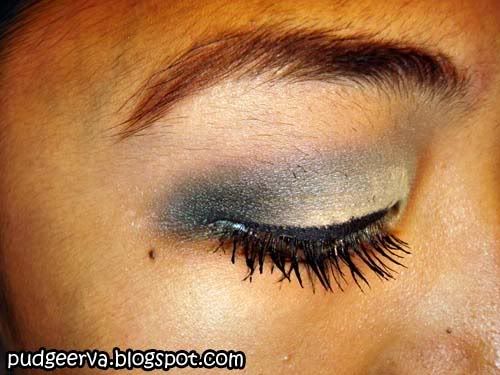 Used: S18 Hotpot from Coastal Scents, Humid from MAC, Nude from NYX and black from Jordana.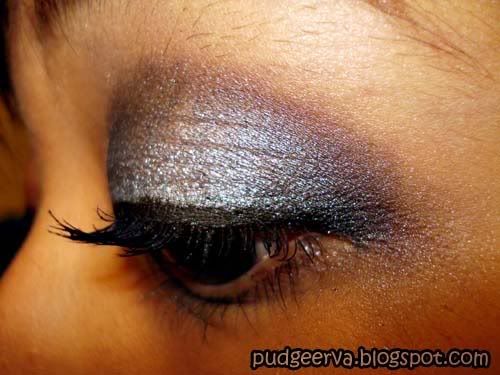 These shadows were from two different NYX Trios that didn't have names. But the point of me doing blue, is that I always have a hard time having the blues show up, and contrast each other rather than look like i just put one kind of blue on my eye.
This time, I tried using a dupe of Sharkskin--- A NYX Jumbo Eyeshadow Pencil. And It worked! Hooray. (: