Hello again. (:
A few days ago I went to Michael's and bought new paint brushes, paints, some canvases, and even an easel! It's a table easel, but can you believe that it was only $4.99?? I mean its just a simple, light, wood canvas that's probably not more than 3 feet high, but it's useful! I even went to Ross to go get something to organize my art supplies in. I left all my old art supplies in HI, but I needed new ones anyways. My brushes were hella effed up. haha.
Anyways! I did my first painting in a few months. I really liked how it turned out. I was gonna do something more realistic, but i was in a cartoon-y mood and I wanted thicker, black lines.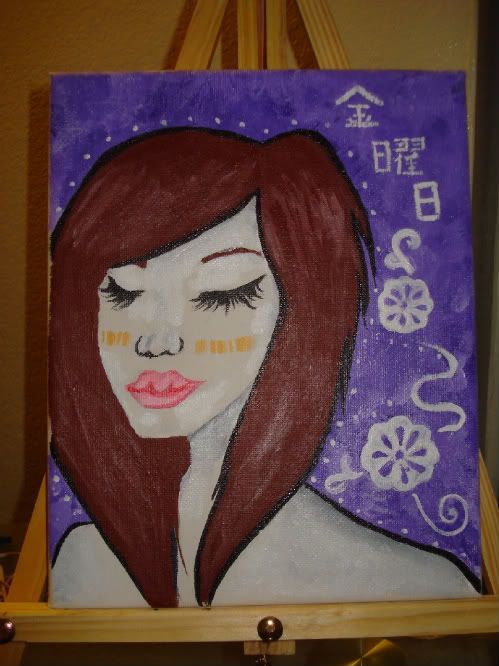 i think my favorite part is her eyelashes. (:
I don't know Kanji, but my sister does. She did the kanji
And the flowers and purple background was inspired by my wallet!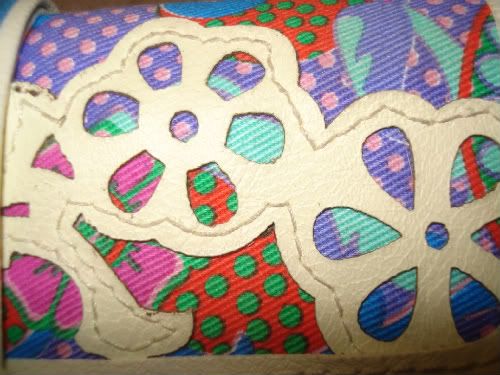 I was gonna do the pink polka dots but....idk. haha. I think I should have.
Well this is a short post for now. I'll have that Mascara review up soon!
There are three Mascaras I have to review! (I've been having trouble finding one I liked. lol)
The three are the Lash Blast, Collagen, and XXL Curl. Probably tomorrow! (: